Welcome to the Playground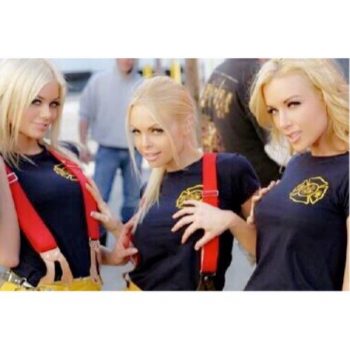 Back from Vegas. I feel like I hit a big fat cartoon wall when AVN stopped and my body kept flying from the momentum. I just don't know what to do with myself now that I can sleep 8 hours at night and don't have to worry about what time I have to be in the make up chair and why vicoden doesn't come in salve form so I can put it straight between the soles of my feet and my extra-high heels. I have two suitcases sitting my my front door that look like they exploded on impact. I'm not sure I'm quite up to the task of putting everything away yet. For now I"m drinking coffee and fucking around on the Internet. I'd feel like a bum if the Internet fucking weren't a part of my job description.
Now that I'm with Digital Playground I'm going to have a little bit of time off until my movies start rolling out. We shoot the first one at the end of January and between now and then I don't have much going on. School starts at the end of January too but I only took on 6 units this semester because I've finally decided to fight my masochistic scheduling tendencies. I'm afraid to tell my trainer all of this because he's been preaching for months that if I could just find a little more time in my schedule he could finally get me there. He says get me there as if it's a common goal of ours. He thinks he can achieve perfection. I know better. I've seen myself around chocolate.
I'm excited about this year. Cohosting the AVN awards was one hell of a way to begin it and when Digital talks about the various projects they have in the works I get a little giddy and have to sit down. There's a word for that. It might be histrionic. I was nervous going into the show about the transition. The first night in Vegas we did a company dinner and I met everyone all at once. It was like the first day of school trying to remember names and expectations and where the pencil sharpener is. I got shy, which is my natural response to most things when I have clothes on, but it wasn't long before I was happily sipping cosmos and pitching my idea for foot-vicoden-salve to men who couldn't understand my pain. I was most nervous about meeting the girls. There are a total of six of us and I know females well enough to know that with each addition to the pack the chances of disaster increase exponentially. Strangely, every single one of them was awesome. There's Jesse, who is infamous for being awesome so I won't even go into it, and then Riley, who has perfect genes and no attitude, and you know the rest. Things are looking good. Hopefully by this time next year I'll be able to describe in detail what they all taste like. I'll report back on it one of these days.