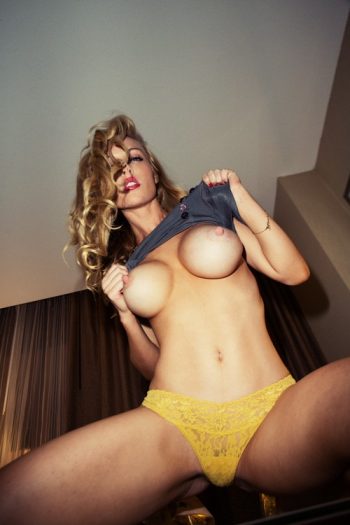 As a woman, I'll be chastised by men for engaging in the sort of work I do—educated men who include so-called therapists like Dr Drew, a man who told Belle Knox on air that he would "chew on a cyanide pill" if she were his daughter (any therapist who says to another human being that he would kill himself in the event he was related to her, is, by default, the worst at his job, ever, even worse than Dr Phil, and that one is already pretty bad for walking around with the word Doctor tacked onto his name like we're all playing house here)—and yet, walking down the street in everyday clothes and sunglasses right now, some strange man just stopped to tell me that he would like to fuck my tits. This was said in the company of five of his friends and I was alone. It was expected that I should just be comfortable with that. So, if some man, please, would just kindly lay out what exactly is and is not expected of me, sexually speaking, without contradicting himself, and without backing himself into the double standard corner, I'd love to hear it. I won't take a word of it to heart, but it will make for an interesting exercise in formal logic.
Also, to the man who asked on twitter what I did to my tits—I had a baby. It was a life choice that didn't involve you, and continues to not involve you, and will not take your feelings into account. I will make other life choices that will also not involve you, because doing porn does not mean I owe anyone who watches said porn anything. And on top of that, I rather like my tits, so fuck off.
And finally, Dr. Drew, you should stop bringing so many porn stars on your show to talk about all of the things they're excited about doing in porn if their very existence causes in you suicidal thoughts. That's psych 101. Drop me a line if you have any questions.
I said good day.