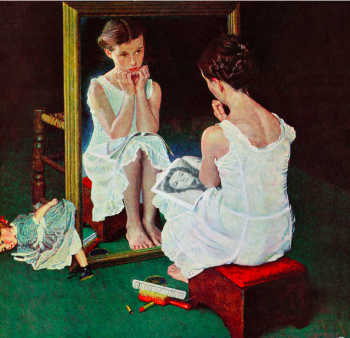 Well well I've found myself on another signing. Today is West Virginia. We have a two hour drive ahead of us on the tour bus before our second appearance of the day. West Virginia reminds me of Albany reminds me of Louisville reminds me of Ohio. The landscape out here is all the same. Green everywhere with trees starting to turn orange and red. Growing up in California I remember the artwork that would go up in classrooms around this time of year. I remember thinking fall looks nothing like that.
Fall looks exactly like that here. Same with winter in Rochester. Suddenly the Christmas lights on row after row of houses with inflatable snowmen in the yard and freckled kids in mittens and knitted hats throwing snow at each other was something more than a scene from "Home Alone" or an illustration in a children's book. Very Norman Rockwell. It has a way of making you want to hurry up and settle down and attend PTA meetings and bake cupcakes. When people tell me they wouldn't raise kids in LA I understand what they have in mind instead.
I did a one show feature at a strip club in Dayton the night I flew into Ohio for this trip. I did it because Tim and Felicia run the club and they asked nicely. They've been together for 14 years. They traveled together on her feature tours for 7 of those years as she rose in stardom on the xxx market. Now they're married and have a 2 year old kid together. They'll be comfortable for the rest of their lives and they'll live happily ever after. That's one hell of a good ending.
Honestly everything feels a bit warm and fuzzy and cliché right now as the bus is taking slow curves along the side of a mountain in an undeveloped all American landscape and the sun is streaming through the windows and the music is lazy with an easy beat. It could be Jewel or Fiona Apple or Norah Jones on the radio. Every time I see trails below us I ache for my horse and start thinking I really need to just take time to get him out there and just ride. LA isn't meant for horses and the trails I've been taking run along the 134 fwy and cross metal bridges over a cement canal we call the Los Angeles River. I'm convinced if he can be calm there he can be calm anywhere. I can't wait for my career to hit a point where I don't have to live in LA anymore. There are a million places he'd rather live.