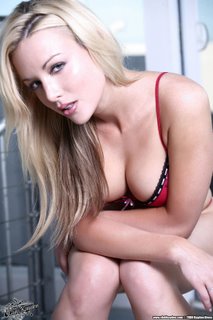 The age old questions will never die in porn—when did you lose your virginity, what's your favorite position, what does your family think, does size matter, what turns you on and turns you off, have your tastes expanded sexually since porn… what website do you want us to promote and what projects are you working on right now? Those are the interview questions, the questions you get from the crowds on the panels and the curious but open-minded drunk chicks at the bar.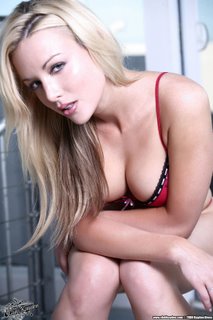 I was 15 and I like doggy best on the days I'm not obsessed with missionary or cowgirl. I love to spoon. Pile-driver scares me more often than not but occasionally when the moon is just right it's perfect. I've always privately held that it's no one's business what my family thinks and even though it's a common question it's still a deeply personal question for most people. But I'll tell you my family is "surprisingly OK" with it, just like that, verbatim. Size matters only if you're too extreme one way or the other, and even then it's not a deal breaker. What matters is how much I like what the dick is attached to. You'd better be hot or interesting. Luckily I use the word interesting liberally. My rabbit is interesting.
Have my sexual tastes expanded? Fuck yes absolutely. Enough said.
What turns me off? Bad smells. Misplaced hair. Long toenails and weird noises. The usual. Things that quite frankly are easy to control and therefore don't get much sympathy from me. Lack of confidence won't turn me off but it will make me stall. I think I'm speaking for the female race in this regard though. Some things are hard wired.
What turns me on? Blow jobs turn me on. They are fool proof. If I can't get wet giving you a blow job then we are experiencing a medical emergency and need to proceed calmly to the nearest exit. But sometimes porn doesn't let me blow for as long as I'd like, or sometimes they let me blow as long as I'd like and then they cut for lunch, and in both cases I'm left to improvise because I find lube to be slimy, not in a thick-spit-off-the-back-of-her-throat-because-you-shoved-a-dick-too-far-down-it kind of way, but slimy in a creature-from-the-black-lagoon kind of way. I have such a deep seated hatred for lube that I mysteriously developed an 'allergy' to it about a year ago.
So what have I improvised? If it's novel it's hot. Randy Spears likes feet. I discovered this in my first scene with him. I was wearing stockings and for ten minutes he did nothing but play my foot like a harmonica through the fishnet while I rubbed one out. I came too soon. I was like a high school boy on prom night. I can get off on almost anyone's fetish if they're into it through me.
I like the show. Sex can go from great to mind blowing when there is a whole room full of people in there with you who agree that it's great. Have you ever rolled over after a good romp in the hay and been met with a round of applause? I have. Ultimately it all comes down to knowing that I've pleased you sexually, whether it's through a blow job or because I brought your kink to life or because I just had sex that was so good that even you felt it from across the room or through your TV screen. That's my kink.