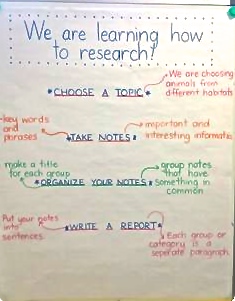 Adam and Eve is finally rolling out with "The 8th Day". Now it has a Twitter page. Yes. My porn tweets. The signings are starting. The back seat of my truck is littered with posters. And then as I was leaving set the other day my truck was also filled with 6 very big boxes of porn. Bruce gave me a box of markers and a smile. He said, Sign them.
OK. I have a system down now. I open the box. I unwrap each individual porn gem until they're all unpacked and then go back and sign them as I lay each one back down to dry. Then I pack them up and start again. After box #2 I incorporated 'half time' into the mix. So now after each box I fuck around on the Internet to let the muscle spasms in my hands relax. And that's how I ended up on Craigslist.
I've been frequenting Craigslist lately because I want an Eames lounge chair and ottoman with rosewood and black leather. I want one from Herman Miller. Bad. It's a sickness. But once again the Craigslist furniture ads failed me and I wasn't ready to open up another box, and that's when I saw the personal ads. Women seeking men. I clicked.
I posted. "What would make you pay for porn." That was the headline. The body of the message was simple: If porn is free, what would get you to pay for it? I linked it to an anonymous email address and went back to signing my very unfree porn. I had 52 responses this morning. Here's what they said:
Alexa Blowhard Sexy Teen Model wrote:
"Really simple if you want to see my n@ked or f%ck me. go to my twitter account I have pictures of me. If you like me great I have a few young friends that are trying to meet guys. We are Escorts that are very Horny. No membership site and We do not tell your wifes anything. Just good times and great head. otherwise play with your own d!ck Call me if your cute. I have a young friend if you want to hookup"
And then someone representing himself as an agent told me he'd have to start me out at $500 a scene but once I got a good reputation I could get up to $5,000 a scene ( I call bullshit).
And about ten people told me how big their dicks were and sent accompanying phone numbers.
Then there were the spattering of emails to the effect of Nothing. It's free. Duh.
2 guys said they'd pay if they could fuck the girls themselves. One requested Abbey Brooks.
And finally there were the valuable responses:
3 people said they'd pay to see live shows. 2 of them mentioned solo girl live shows. I responded to those with www.clubkayden.com (It couldn't be helped).
3 people said they'd pay if it was actually good quality. But they didn't define good quality by full-length movies complete with acting and special effects. They defined it by the word "believable". Believable orgasms and believable scenarios.
Then 2 more said they would pay for the full-length movies complete with acting and special effects (Ahem, The 8th Day).
1 guy said he'd pay if it wasn't so crappy and they charged a realistic price for it.
And then there was the guy who said he always paid for porn because he didn't trust the free stuff not to infect his computer with viruses.
The end. They flagged and deleted my post.