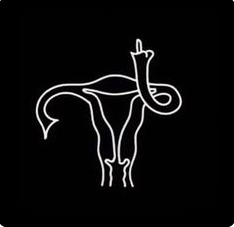 My knees hurt from masturbating. It's not such a big deal in my day to day life but coupled with the excessive face time I've put in on planes recently and the switch from the gym to running on pavement my whole skeletal structure is out of whack, along with my sleep schedule, which causes me to masturbate more than usual, which winds back around to my knees. They are injured.
I need to masturbate to sleep when I travel, and I need to flex to masturbate. My leg muscles go taut and ligaments pull over my kneecaps and my toes curl and I scream. You may have witnessed this in my work.
The masseur was not privy. He warmed the oil between his hands and ran them down the length of me—neck to shoulder to ribcage to hip to thigh—and he stopped there.
Do you run a lot? He asked.
When he flexed his fingers it lit his muscles up all the way to the shoulder. They were good. He had a foreign name that I took to be Mick Hell for the first 45 minutes. Shave his pubic hair too close and he could have been male talent.
Sometimes, I said. But not in the past week. Why?
There is so much lactic acid in your muscles. What are you doing to yourself?
I laughed.
If only he knew.
He kept going. He slid them past my knees and my calves and down to my feet. They are freshly pedicured, because I thought ahead, but I haven't made it as far as shaving. I felt bad but not very. After all, it's pheromone week. My hair was in a day-old ponytail and I was wearing a robe and slippers, which is what you wear in these places. What he didn't know is that I showed up that way.
He worked his way back up my legs, moved the sheets enough to flash X-rated nudity and pulled my arms behind me until my tits were showing. He moved back down again, neck, spine, lower back, ass…
And he stayed there, kneading my ass for the rest of the session.
You're really tight right here, he said.
I bet.
Is there anything else you'd like me to work on?
I'm sorry, I said as I silently cursed my situation. My knees just aren't up for it today.
Back in the room I settled back into slippers and a robe with the same messy ponytail, now greasy with massage oil. I ordered room service and poured a glass of wine and sat down to work on the computer. My inbox was flooded. One astute gentlemen recognized it for what it is: LDPW. Long distance pheromone week. I was reaching him all the way across the country.
The room service delivery guy knocked. He looked me up and down.
May I enter? He asked in one of those heavy slick accents that you only see in Al Pacino movies.
Of course.
He set the tray down.
Anything else I can do for you?
I thought about it, looked down at my knees.
Well, he said after a while, my name is Hawk if you need anything.
His fucking name was Hawk and he had a sexy badboy accent and he was delivering stuff to my room and I was all alone in clothes that could easily be flung off.
Fucking fitting. More male talent in the rough.
He handed me a card.
It said, Haque, with a phone number.
I cursed my knees and waited for him to leave and then broke down and rubbed one out anyway.