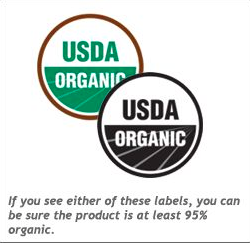 I realized on my way home from set today that I have nothing to be neurotic about tonight. All of my papers for the semester are written. All of the homework is done. Two classes down, two finals left. And only one will require me to study. I started to relax. I came to Starbucks. I ordered a latte and sat down and thought I'd just tool around on the internet. Then I realized school is not the only thing to be neurotic about. I hadn't posted a blog here in a few days. Xcritic emailed me the other day because they noticed I hadn't posted a blog in a few months. I think they were just being nice though. I haven't actually posted a blog for them yet this calendar year.
Then I remembered InsideSTL.com. I just took over a Tuesday blog for them. And they're paying me (!!!). And they've specifically dedicated a day of the week. That means deadlines. It's a substitute for the school neurosis. I think I'm sick because I feel better now.
But it sucks to come to this bittersweet realization right as I'm getting a call from the agent who was helping me find a loft downtown. She says I got the one I want. The thing about it is it's a hard loft, meaning it's a real loft. No interior walls. And no closets. So now I have a good reason to tool around on the internet: I need to figure out a solution to the closet situation.
But let me get to the stuff that is interesting to the male species. While I would love to mull over closet options for paragraphs on end, I also shot some porn today and it was equally interesting. I'm not walking right. I was quivering. My whole core felt like it had been strapped to a heating pad. It still does. We did a standard boy/girl in the bed of an old pick up truck under an oak tree. It's my new favorite scene. They called it 'organic'. I don't know whether they were referring to the way they had to shoot it or the fact that we were watching for ants and rattlesnakes the whole time but either way I agree. The cameramen had to steal shots because we weren't opened up, meaning purposefully displaying anything. We were too into the sex. We didn't know where they were shooting from or whether they were shooting at all. We didn't care. I was sad to see it end.
This was the fourth day of an 11 day shoot for Adam and Eve's big movie of the year, "Rawhide II". I'm the simple cowgirl who likes sex a lot and rides horses while trying to save her ranch from greedy developers. It's amazing to me how much these production companies have been stepping up their porn quality in recent years. Between "The 8th Day" and this movie I'm starting to feel like a real actress. Or at least the chicks working at the nail salon thought so yesterday when I walked in with a script the size of my finance textbook.