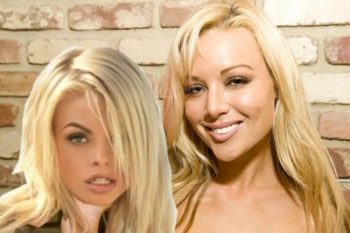 There are too many ongoing tragedies. Natural disasters are still knocking things over and invisible gods are still fueling war and Ed Hardy still has retail outlets and Sarah Palin still gets airtime and the earth is still heating up and in a few year's time your compass is gonna point south and the birds are gonna be really fucking confused.
And I still haven't done a girl/girl scene with Jesse Jane.
Yes, I've done a girl/girl/girl/girl/girl scene with Jesse Jane, and two girl/girl/girl/girl/boy scenes with Jesse Jane, but I've never had her to myself. It is unfair, not just to me, but to all of us.
And how has this been allowed to go on, you ask? I just don't know. Because the fine people over at Digital Playground are on their game. God knows they're competent. You saw Top Guns. And Body Heat. And Babysitters 2. I know you saw them. Because that is some damn good porn and you will accept nothing less. I get you.
And of course you saw Pirates 2. I did. I wasn't in it and this fact still doesn't sit quite right with me. There was the spectacular use of technology and lighting and storyline and acting to really drive the characters into each other's genitals, and then there was the spectacular use of Jesse Jane on Belladonna. And I remember sitting in that theater (yes, I watched it in a theater) thinking to myself A) I'm gonna need to fuck Jesse Jane, and B) ditto for Belladonna.
And now here we all are, a couple of years later, leading our lives day in and day out acting like nothing is amiss and turning a blind eye to the world. It's all very passive. We need to be proactive. YOU can create your reality. You can enact the change we need.
So this is my call to arms. Convince Digital Playground that I should fuck Jesse Jane sooner rather than later, preferably immediately. Just the two of us and a camera, just this once, until I want to do it a second time, which is inevitable. Convince them that life won't be quite as bright until this happens. Email PR@DigitalPlayground.com, or bug them on twitter (@DPxxx or @RobbyDXXX), or reblog this incessantly, or copy and paste it everywhere. Maybe print it off as a flyer you can post around your neighborhood. We can also maybe sell chocolate bars door to door to raise funds for awareness campaigns. Maybe peaceful protests in the park.
Here are some helpful talking points you can use when trying to convince your friends and family to get on board with this campaign:
It's like make-a-wish, except I am not a dying child.
The fallout of a scene between the two of us will most likely lay the foundation for all good things yet to come.
There are no losers in this proposal. Only winners.
If you don't fervently support this, you are prejudice against gays, or gay yourself.
Jesse Jane's girl bits really do feel like flower petals.
You can make a difference. You can be the change we need in the world. And then I can have sex with Jesse Jane. Now go make your self heard.